Italy's legendary keeper should have retired earlier
32/32 nations have now qualified for next summer's World Cup in Russia. Peru sealed the last spot by beating New Zealand 2-0 in the last South American playoff on Wednesday.
The most remarkable upset of a dramatic payoffs round was, however, Italy's edging out by Denmark. The 0-0 draw in the second leg meant The Azzurri will be missing from the quadrennial global footballing event for the first time in 60 years. As tears trickled freely at the end of 90 minutes, most fans' hearts went out to one man more than they did for the entire Italian team- Gianluigi Buffon.
The 39-year-old has long been one of the pillars on which the Italian team has been built. He has remained excellent between the sticks even when the team was in a low phase. He has been there too when they were flying high. He was the last man on the pitch for Italy when they won the World Cup in 2006!
But did the legend overstay his welcome?
Sadly yes.
Gigi, as he is fondly referred to by the many generations of players who have played with or against him, should have departed on a high. He should have afforded all those who respect him the opportunity to remember his last bow as graceful. And I'm not saying this because Italy has flopped; I'd hold the same stand had they sneaked their way into next year's event.
The Euros in 2016 would have been a great time for Buffon to call t a day. With Gianluigi Donnarumma emerging as a suitable replacement for the living legend, Gigi should have had no worries vacating the number one spot. Donnarumma is only 18 but has shown with remarkable performances for AC Milan that he would have taken up the national gloves without fail.
​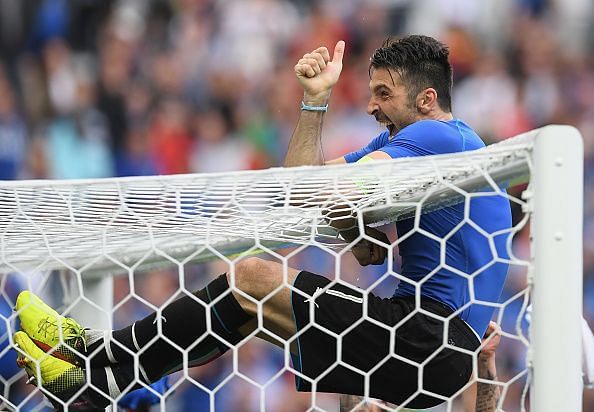 He would have come with the team through qualifying and, even if they would have failed to qualify (which is likely because their failure was in no way Buffon's fault), it would have been a good lesson for the Azzurri's keeper of the future.
Of course, the national coach was not going to overlook Buffon when calling up the squad. The man had earned his spot with outstanding performances over the years and continued to do so until the last minute. Failure to call him up would have been a sign of disrespect that would probably have drawn ridicule from every quarter. It was only going to take the man's own volition -or injury- to miss from that line-up.
Italy has a tendency of maintaining their squad players well into their playing sunset years. It works for them but it always causes them problems whenever they try to establish a new generation. They ought to make way for younger players much earlier.
​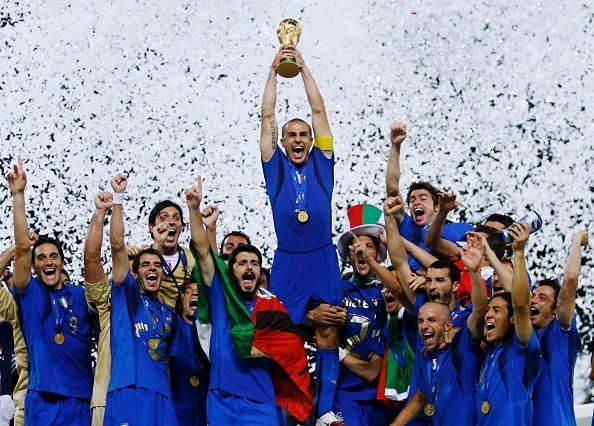 ​
Look at Germany for instance. They integrate their youth teams almost seamlessly. The likes of Philip Lahm and Per Mertesacker retired with substantial playing time still in them. Germany's Confederations Cup-winning squad was almost entirely a new breed.
There will not be any argument in any forum regarding Buffon's legend status but, whenever his heroics are recounted, it will always be remembered that he bowed out with Italy's failure to qualify for the World Cup.
Gigi failed to make his sixth World Cup as Italy missed out for the first time in six decades. Definitely not the best sign-off!
​